Professor Mary Ann Kelso
I went back to university in 1989 when I was in my 40s.  I had been out of school for 25 years and was at university at the same time as three of my four children.  In fact, I took convocation with my daughter, Anne.
I was lucky that I got the opportunity to teach at the college level and taught at the same university where I received my MS in mathematics.  My specialty in my Masters Degree is Topology.  In Idaho Falls, I was an adjunct Professor for Idaho State University, extension campus.  I taught for eight years.
When I moved to the Seattle area I got the opportunity to teach at the two-year college and I have been at Olympic College as a full professor for 15+ years.
Since I was very young I have loved mathematics.  I work hard at it because I enjoy it.   I am blessed that every day I can work in a subject area that I love and interact with students who are in many ways at the beginning of their respective careers. 
Several years ago I was introduced to the work of CCN and it interested me.  Young people learn differently and I feel that as a professor who has an influence on how they approach their future careers it is important that I am open and flexible in my approach to teaching. 
The team at CCN describe me not only as 'Professor' – they describe me as an 'Educator.'  They explain that they work with Professors who are Educators – and that makes the difference.  Educators think first about their students and embrace tools that enhance student learning.  CCN modules most definitely do that. 
As an Educator, the power that learning gives students is life changing: students break through barriers to learning and gain their own confidence and competence.  Students acquire the tools to get on with their lives and open doors to career opportunities.  I especially love to teach women – specifically mature women – who think and believe that they cannot learn math. 
The CCN team introduced me to their non-profit work through Loss of Generality (LoG).   I am impressed with this work and gave authorization for LoG to use modules developed for my classes. I am honoured that my work is being used by LoG in parts of Africa and the Middle East.
Through the CCN team I was introduced to the work that the team does in its non-profit, Loss of Generality (LoG).  I am proud to be a part of the team and to see that teachers and students in the Middle East and Africa are now using my math modules.  To see photographs of students using my modules - translated into Arabic - is powerful. For me, this connection to students in the US and in other countries is what education is about.  When I shared with my US students that other students are using the same modules they are using, they were quite impressed.  I hope that it opened their perspective to see education in a wider context.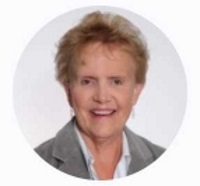 Khalida Nazzal, Associate Professor
For as long as I can remember, I have had a strong passion for mathematics. During my undergraduate study, I had been imagining  myself lecturing instead of my professors,  and I was pretty sure (at least, at tht time!) that I come up with better explanation of the topic rather than my professors did. My colleagues got used to ask for help, and I was more than happy to be there for them, this gave me an opportunity to practice and enjoy the whole process including the rewarding positive feedback. I love both math and education, and so naturally, I went into teaching in hopes to meet my two interests.
My first experience was that math is fun. As I pursed my study in pure math, it became more advanced, and more challenging, which in fact made it more enjoyable. Mathematics means critical thinking, problem solving and logical reasoning; this is what we all need in this world plagued with problems!
Working with CCN has three main facets, each with its own beginning and motivating reasons.
The high percentage of unemployment in Palestine has always been one of my deepest concerns,  finally, I found someone to share this heavy burden.  The LoG team and I started thinking of creating new opportunities for my students, especially the talented ones. So, my first goal is to provide internships and jobs in the world market for youth in Palestine. Last year, we started with two students from math department of PTUK, and recently, we are able to provide one more internship for another Palestinian genius. I hope our growing team will furnish a base for upgrading education in Palestine.
Second reason is to enhance my teaching using technology. I experienced what a success my students are, they are preparing a new concept lecture notes, practice exercises and exams for professors in the U.S and Canada. It wasn't until this semester that I decided to have my own e-course. I have a class of calculus 1, most students in this class failed the course before at least once. It looks they have a kind of phobia from the course. I started thinking of solutions to make things work. Most students have substantial weakness in basic math and this must be resolved. I don't have sufficient class time to address such problems. My first thoughts went to e-notes. Here, we may provide simple explanation of the most problematic math topics that a freshman may face. We also give better visualization to the material in this course where each student can learn with his own pace. I do believe that you can learn math only by doing math. The notes provide a large number of examples and practice tests. Visualization makes math possible, interesting and relevant. This all together make them perfect choice.  
The last part of my experience with CCN, is book review. I'm honored to review Professor Marry Ann Kelso's book on pre-calculus and calculus. Prof. Kelso and I have continuous discussions on the material. We also share our teaching methods and experience in our endeavor to enhance our knowledge and teaching pedagogy.